Connection to the land and roots 
Rāhina/Monday
Whenua is the place where you stand. It is your connection to the land – a source of life, nourishment and wellbeing for everyone.
Whenua includes soil, rocks, plants, animals and people – the tangata whenua. We are linked physically and spiritually to the land – it is the earth through which you are connected to your tūpuna/ancestors and all the generations that will come after you.
You can also think about whenua as your place of belonging – that means the spaces where you feel comfortable, safe and able to be yourself. It could be around your friends, at home with whānau, as part of a sports team or even at your place of study or mahi/work.
Why is whenua an important way to wellbeing?
Everything in the Māori world has a life force, the mauri, and when our natural resources are not looked after, this life force is weakened. This has a direct impact on mental health and wellbeing.
Exploring your way to wellbeing through the whenua:
Get a group together and explore your local maunga/mountain.
Spend time in a garden or visit a local nursery and enjoy the spring flowers in bloom.
Gather your whānau and go fruit picking, or visit your nearest farmers market to get some fresh produce. Prepare your kai and enjoying eating it together.
Challenge yourself to produce less waste. It's amazing to see how much we use each day that isn't necessary! There are plenty of tips online for how you can reduce, reuse and recycle.
Volunteer at an organised beach or river clean-up or create your own. It's a great way to spend quality time together outside and keep Aotearoa beautiful!
Plant trees – there are heaps of opportunities to join tree planting days across New Zealand. A simple Google search may reveal one close to you. Trees also protect our water quality, so by planting along rivers and coastlines you'll be improving our living environment and giving back to the whenua.
Go outside and see how many native plants you notice. Can you spot any harakeke/flax, pūriri, tōtara, rengarenga/native lily?
Sit in your backyard or local park and watch the world go by – see how the clouds move across the sky. Take your shoes off and feel the grass beneath your feet.
Discover the name of the iwi, hapū, maunga and awa of the place you live.
Learn a karakia, whakataukī/Māori proverb or waiata/song with birds, plants and nature in it. Say it each morning to start your day. For example:
Korihi te manu/ The bird sings
Tākiri mai i te ata/ The morning has dawned
Ka ao, ka ao, ka awatea/ The day has broken
Tihei mauri ora/ Behold there is life.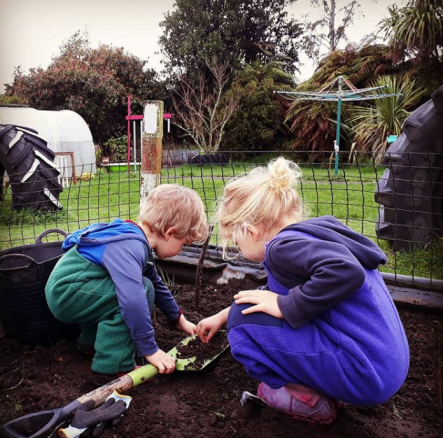 Photo Credit: @the.mint.trip