The True Self Challenge
Online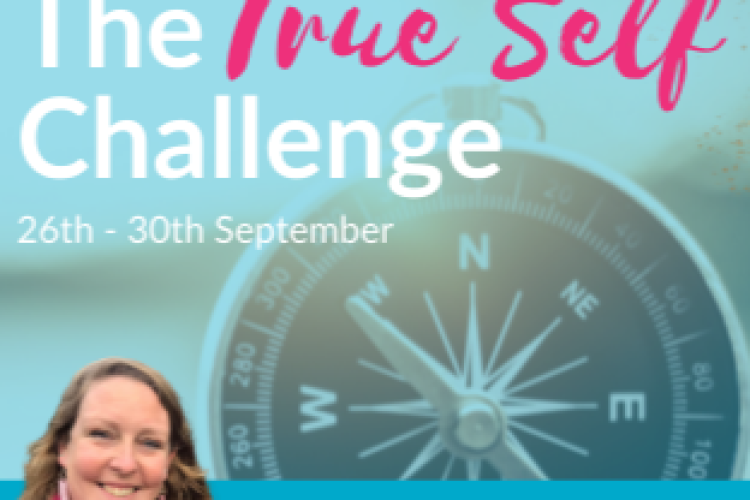 Life happens, and for many reasons, we can lose touch with ourselves, whether that be through a relationship, work, roles and commitments, or a pandemic. This challenge is here to help you find yourself once again!

Reconnecting on a daily basis with your True Self can sometimes feel like hard work, and an absolute challenge, so come and join us to take those steps together.

For five days I will be sharing five small pieces of gold that have provided me with big aha's, pivotal pieces of the puzzle, and have given those that I have worked with some of the same feelings and results.

My why is about helping people to connect back to their true self. I know what it feels like to be disconnected, and I struggled with that for a long time, thinking there were all sorts of things wrong with me. I would drink a lot and look for other ways to avoid feeling that feeling of disconnection and not knowing who I was. The thing was I didn't know that was the issue.

Until I started taking the steps.

I didn't have a roadmap or a GPS. It was a case of taking the steps, trial and error, exploring, and researching every which way I could to try and get some understanding of what was going on for me.

I have now created that roadmap I needed, and I would love the opportunity to share it with you.

Keen to find the gold that's inside of you?

Big aha's but without the overwhelm and totally FREE!

---
About Liz Fry

Liz Fry is a certified Life Coach with years of experience that works with people to uncover their core beliefs about themselves that have been playing out in the past in different areas of their life. Then, together, they start the journey of moving forward. A journey that can help people create a life very different to the one they have known for so long. An authentic life of hope and opportunities.
Download flyer