Reconnect: A MHAW daily live chat with Shantelle Thompson
Online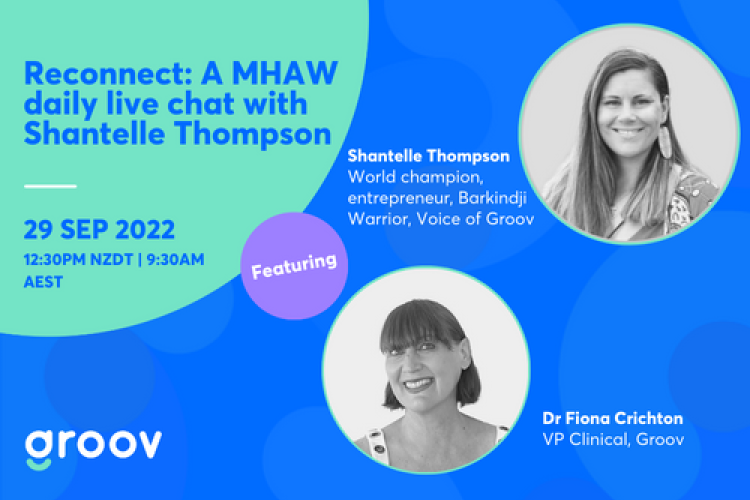 Join Dr Fiona Crichton and Shantelle Thompson as they share how they reconnect with their communities as well as themselves.

Known as the Barkindji Warrior in her community, Shantelle Thompson is the 3x Brazilian Jiu-jitsu world champion and was NAIDOC Sportsperson of the Year 2019. She was awarded the Medal in the Order of Australia in 2021 for services to the Indigenous community of Victoria.

A proud Aboriginal woman, Shantelle is passionate about inclusion, diversity, and mental wellbeing. She has an incredible story of courage and resilience, having overcome challenges like bullying, adversity and abuse in her life.
Based in Australia, she is a hugely inspiring and moving speaker. She has a straight-forward and down to earth approach, and her advice is practical and achievable.