Reconnect: A MHAW daily live chat with Josh Reid Jones
Online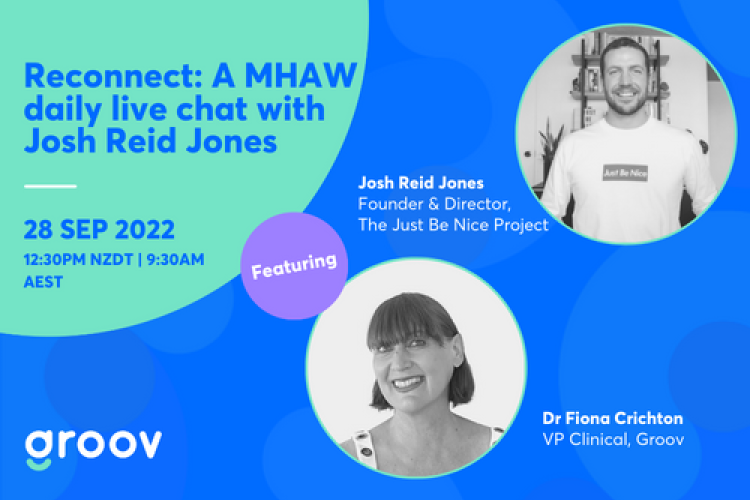 Join Dr Fiona and Josh Reid Jones as they share the importance of reconnecting and how they reconnect with friends and family.

Josh Reid Jones is a social impact professional and social entrepreneur. From a childhood marked by poverty, violence, and challenging circumstances to a purpose-led life, founding the Just Be Nice project with the aim of changing the way that people help people; until they are housed, employed and have positive mental health outcomes.

Josh has been relentless in his pursuit of creating an environment that ensures people in need, get the help that they need, when they need it, for as long as they need it.