Reconnect: A MHAW daily live chat with Jase Te Patu
Online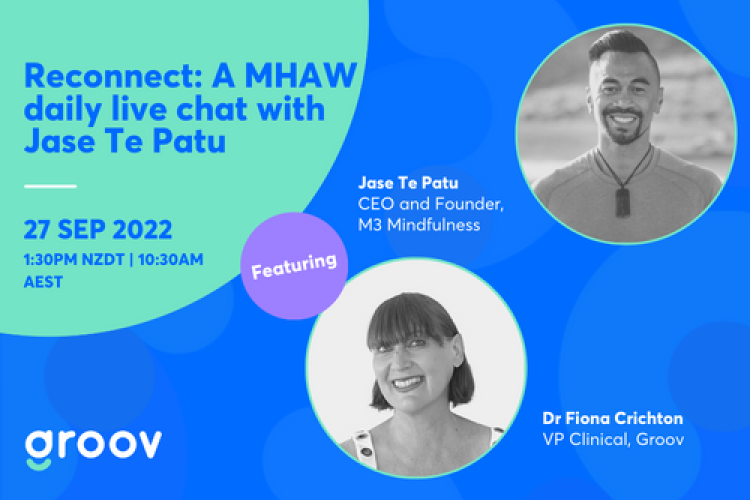 Join Dr Fiona and Jase Te Patu as they reconnect and Jase shares how he's reconnecting with himself and his wider community.

Jase Te Patu is a popular TED Talk speaker, Edmund Hillary Fellow, and award-winning teacher of yoga and mindfulness. He is a master of facilitating people of all ages. Jase also has 30 years of experience teaching in the wellbeing industry. He is CEO and Founder of M3 Mindfulness.

His students include Hollywood Director James Cameron, the All Blacks, the Hurricanes, the Silver Ferns, the Pulse, the NZ School of Dance contemporary students, and many more high-performance athletes. Jase says: "Yoga, mindfulness, and meditation saved my life".