Mindful Journaling Session
Online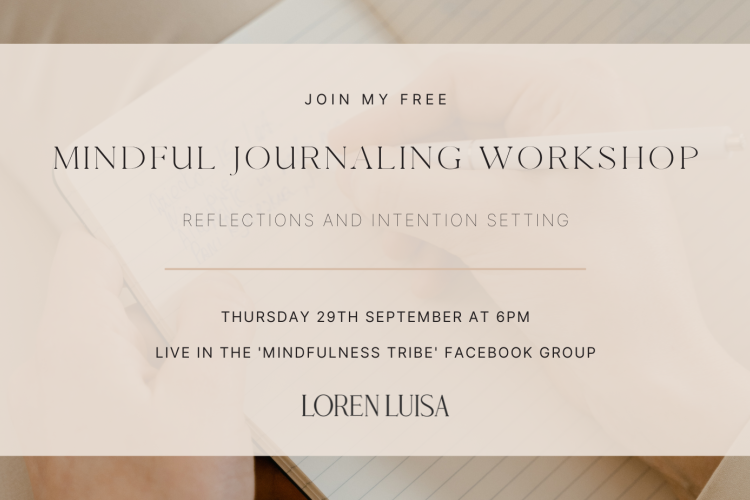 Join Mindfulness and Journaling Coach, Loren Luisa, for a Mindful Journaling session. We will be focussing on 'Reflections and Intention Setting' in a nourishing 30-minute session, perfect for resetting your mindset.

The noise and chatter in our minds can be processed and sorted out much easier when we put it all down on paper.

Mindful Journaling is designed to create space for you to move through your own personal challenges, supported by mindfulness tools and techniques that can be implemented into your life following the session.

Journaling has many proven scientific benefits and offers you the opportunity to create space to cultivate peace, clarity, understanding and direction within your life.

No experience necessary.