Mental Health Awareness Week Webinar: Boosting staff resilience and wellbeing in times of change and uncertainty
Online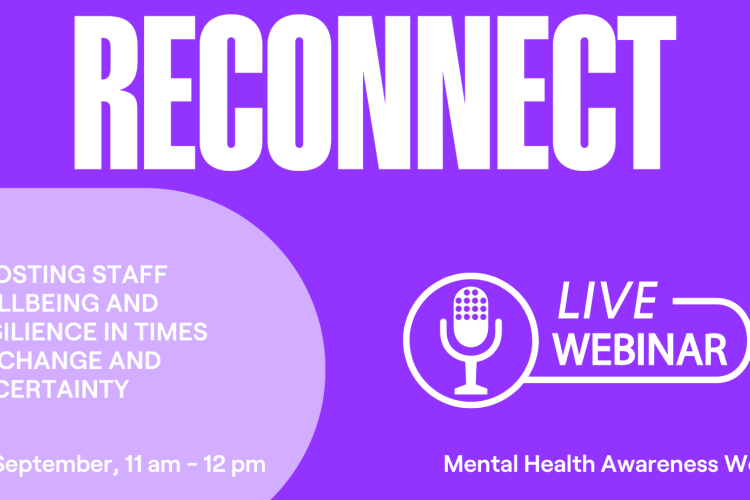 Tune into this free webinar to hear from some of the leading experts in the fields of workplace wellbeing, mental health, leadership coaching, and human resource management in Aotearoa New Zealand, including:

- Shaun Robinson, CEO of the Mental Health Foundation of New Zealand
- Dr Dougal Sutherland, Clinical Psychologist and CEO of Umbrella Wellbeing
- Suzi McAlpine, Executive Coach and Author of Beyond Burnout
- Dr Jarrod Haar, Professor of Human Resource Management at AUT

In the webinar, we'll kōrero about:

- How reconnecting can help employers and employees in Aotearoa manage and mitigate the current challenges in the workplace, primarily high rates of burnout exacerbated by the ongoing effects of the pandemic
- How to facilitate meaningful reconnections in a hybrid, dispersed or fully remote workforce

You'll also have the opportunity to ask any questions during the Q&A part at the end.

Once you RSVP, you'll receive an email with an enclosed Zoom calendar invite. If you can't attend the webinar on the day, you'll be able to watch it later as a recording on Mental Health Foundation's YouTube channel.