Boys & Budgets - Dealing with financial stress
Online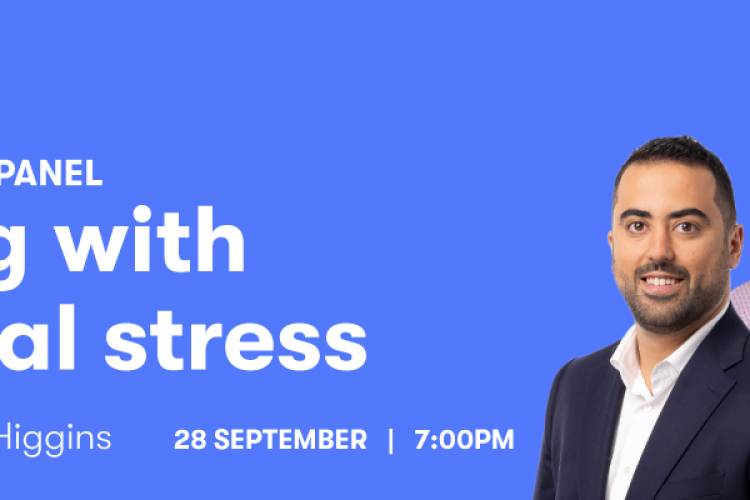 While men don't stress about money quite as much as women – recent research shows that almost 60% of Kiwi men do worry about money on either a daily, weekly, or monthly basis, and just over 60% of Kiwi men have said their financial wellbeing has impacted their overall well-being. And how did they rate their financial well-being? Well, almost 70% of Kiwi men rated it as moderate, low, or very low.

It's also interesting to note is that men tend to take more risks when it comes to their money – like investing in speculative stocks rather than more proven investment options. Which could be linked to more 'traditional' 'masculine' roles and expectations. The same expectations that lead men to feel like they have to shoulder the financial burden in a relationship. So, when the economy takes a big of a hit, men may feel the pressure more to keep their finances afloat.



So, to help you take control of your financial situation and alleviate some of that stress, we're hosting our first ever Boys and Budgets panel session during mental health awareness week. Strategic Financial Coaches Roger Swift, Ray McKeown and Justin Gauchi (moderated by Nadine Higgins) will answer your questions about how you can manage your money better to lessen the financial stress, and get ahead financially.

Submit your questions when you register below, or you can ask them on the night.

And, if you can't make it on the night, register anyway as we'll send out a recoding of the session the next day.