Chi Gong Movements for Relaxation
Nelson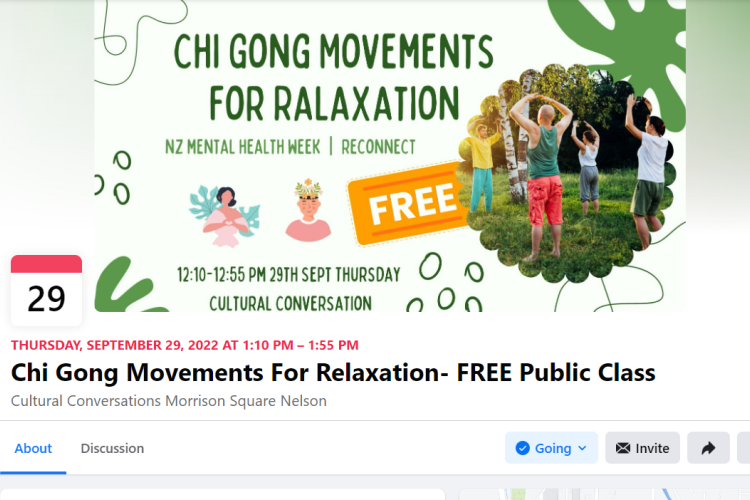 This week is Mental Health Awareness Week.
The theme of this year is 'Reconnect' -- with the people and places that lift you up.
You are invited to join us for a FREE group Chi Gong Class right in Nelson town centre.
All are welcome. No experience or equipment is required. Just turn up.
Originated from ancient China more than 2500 years ago, Chi Gong is a low-impact exercises gently stretching and strengthening your body in a slow motion. Chi Gong movements are designed to uplift your wellbeing in multiple dimensions-
*taha tinana (physical wellbeing)
*taha hinengaro (mental wellbeing)
*taha wairua (spiritual wellbeing)
*taha whānau (family wellbeing)
Teacher:
Jingjing Jackson is an experienced instructor of body-awareness excises and massage therapist from China. Jingjing is passionate about supporting a thriving community through relaxation & therapeutic bodywork.
Download flyer