Business in the bath: How to start and sustain a business with bipolar.
Auckland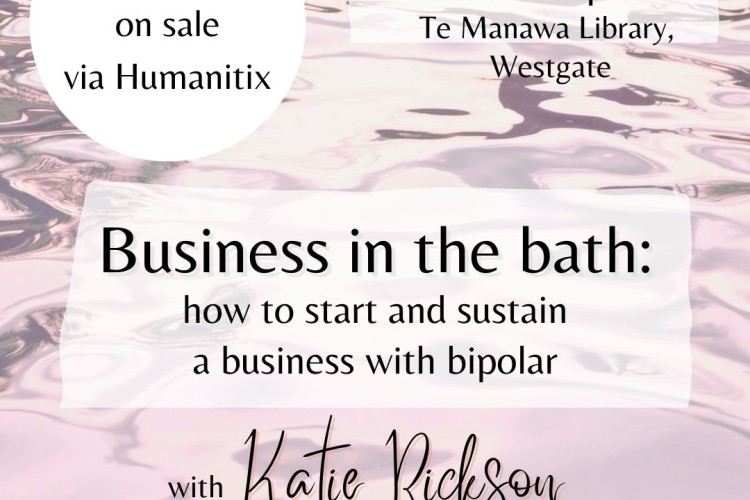 A workshop for budding business owners with bipolar. During this half-day workshop we will cover:

1) Reframing work and success - what matters to you. What do you care about? What is holding you back?

2) The importance of putting your mental health first - setting up your environment and structures to support your wellbeing.

3) Finding your business village and who to turn to for ongoing support and guidance.

4) Your personalised roadmap and business plan, including your next best steps.
Download flyer